ENTREPRENEURSHIP IN SCHOOLS; WHY TEACHING THESE SKILLS AT A YOUNG AGE COULD GIVE THE ECONOMY A BOOST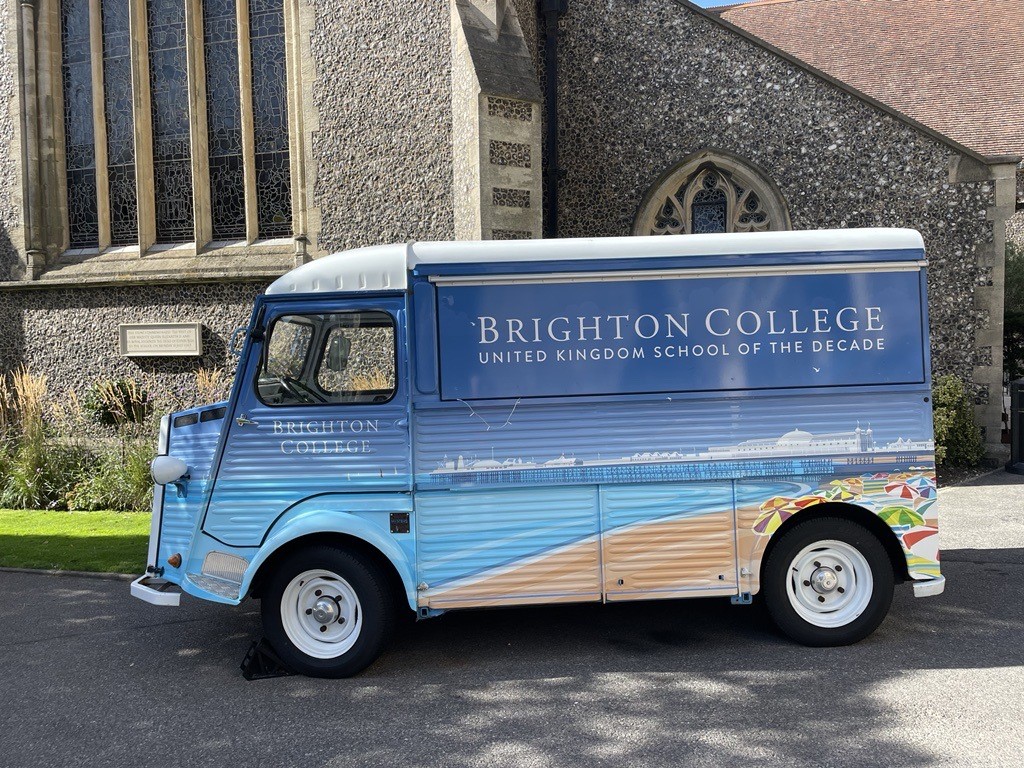 In the current climate of 'side hustles' and 'portfolio careers' it's no wonder that Google searches related to starting a business are increasing. The traditional school model, a system which has reinvented itself multiple times in order to keep pace with modern life and societal demands, still tends to focus on teaching skills that will lead to employment. Subjects and careers advice offered are almost exclusively aimed at guiding students towards attending university and being the best prospective employee that they can be.
Earlier this year I was invited to Brighton College to help with their innovative initiative; an entrepreneurship programme for pupils in the sixth form that aims to prepare pupils for life beyond university by encouraging them to think about how they themselves could create new businesses. An annual programme, each of the 14 houses at the school are tasked with developing a business plan that they then present, Dragon's Den-style, in competition for a share of a £10,000 prize that will enable them to commercialise their idea.
I was delighted to be asked to help with this initiative. The pupils are offered mentorship and teaching by established entrepreneurs and provided with information about ideas generation, business strategy and raising capital. Spending time with such an engaged and enthusiastic group of young people was incredibly enjoyable and further reenforced my views on the importance of entrepreneurial skills being taught across the entire school curriculum and in all schools.
As a young entrepreneur myself, having started my first business aged 17, I have seen first-hand the value of these early learnt entrepreneurial skills in my career; not only as a business owner but also as an employee. I learnt the importance of creating value that others are prepared to pay for, the true meaning and importance of creating profits to grow a business, influencing and people skills and strategic thinking beyond my own role. I also learnt to spot opportunities and navigate challenges.
This experience and learning definitely increased my value as an employee but also put me in a good starting position to set up my existing business, Cloud9 Insight, which I have been running now for more than eleven years. As I have navigated the scaling of my business, my success has been propelled by learning and interest I had already taken and been exposed to. Being familiar with business strategy and strategic positioning, understanding the importance of having a shared vision, awareness of market needs and marketing as well as understanding people and culture have all played into the success of Cloud9 Insight.
With the Henley Business School suggesting that up to half of the population will have a side hustle by 2030 it makes sense to ensure that everyone leaving education is equipped with the skills that they will need to succeed. Instilling a spirit of enterprise that will stay with pupils for the rest of their lives can only be a positive for them and for the economy!