How every business can play its part in gender equality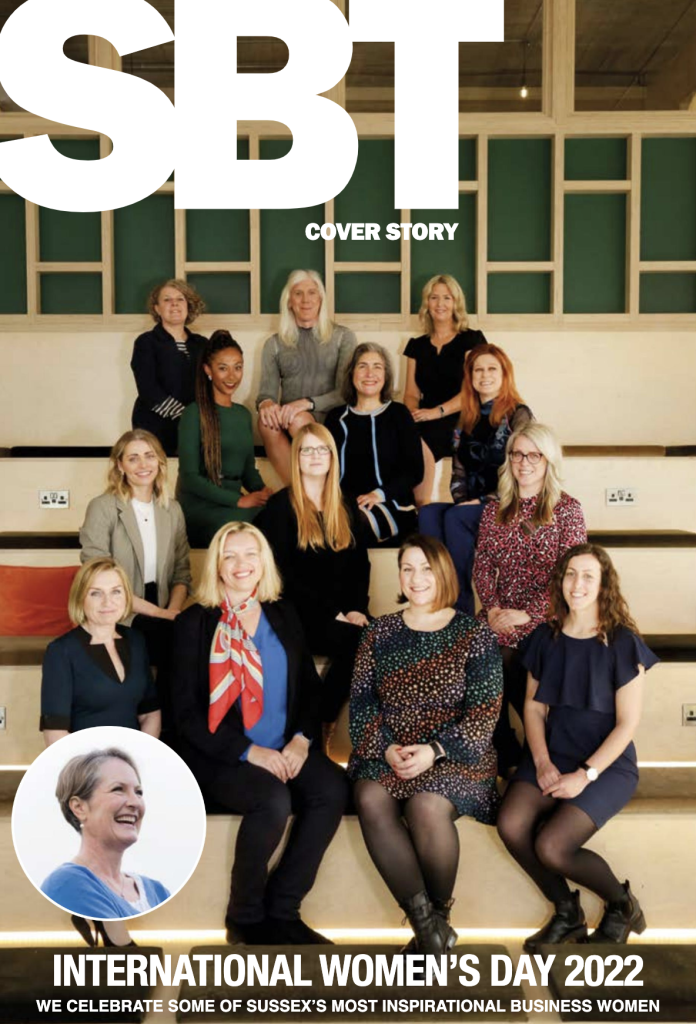 This article first appeared in Sussex Business Times.
By Carlene Jackson
CEO, Cloud9 Insight
I hate to begin on a negative (we'll be looking at the positives in a few paragraphs, I promise!) but if you believe gender inequality has been stamped out in UK workplaces, you're mistaken.
Stark figures from the Government's recent "Gender equality at every stage: a roadmap for change" whitepaper illustrate the scale of the problem.
On average, women enter the labour market with higher qualifications than men – but earn less per hour from the start. Women tend to work in lower paid sectors and lower paid roles.
Yet, that same whitepaper reveals that companies in the top 25% for gender diversity on their executive team were 21% more likely to experience above-average profitability than companies in the bottom 25%.
As former UN Secretary General Ban Ki-Moon put it: "Companies with more women leaders perform better…the evidence is clear: equality for women means progress for all."
So how do we get the whole economy to raise its game on gender equality? Here are five ways you could put your business on the right side of history by making it part of the solution, not the problem.
1.   Mentoring
It is crucial for young women to have female role models in the workplace. Mentors give people an avenue to practice their communication skills in a safe environment by focusing on growth and improvement. As they face bigger hurdles, women stand to benefit most from mentoring programmes. At Cloud9 Insight, we have had several self-starting, street-savvy grafters with ambition who – for whatever reason – were not given financial or educational support systems early in life. Senior female employees championed these women by sharing advice, tips and career strategies, allowing them to flourish.
2.   Discuss unintentional sexism
Most workplaces in 2022 have tackled overt sexism, like misogynistic language, but unintentional sexist behaviours still go unnoticed. They might include:
Expectations about physical appearance that ask more of women than men;
Assumptions that male colleagues can simply delegate childcare to female partners when required to work late;
Gender-based role stereotyping – for example men taking out the rubbish and women dishing out the office Deliveroo order.
What can you do about it? Create a space where, without referring to specific incidents or making accusations, mixed-sex groups can discuss how sexism might go unnoticed in the workplace. At Cloud9 Insight, we recently dedicated an hour over lunch to discussing where unintended sexism might crop up and how we might avoid it. We also support flexible and part-time working – as well as unlimited unpaid leave – so men can be as involved in childcare as women.
3.   Provide safe spaces to talk about violence and intimidation against women and girl
Victims of domestic violence and intimidation can experience decreased performance, causing their careers to suffer. You can address this by creating a safe and supportive culture. This means ensuring colleagues can speak to someone at work about domestic violence. It also means ensuring policies support potential victims with flexible working or leave arrangements and education and training programmes for line managers. At Cloud9 Insight, we have an 'Employee Assistance Programme', which offers a raft of services – free to employees – including legal advice, financial guidance and confidential counselling.
4.   10 year CVs
One of the biggest challenges facing the UK economy today is the urgent need to attract women into digital roles by creating opportunities at all levels. Less than a fifth of tech roles are occupied by women, while at Cloud9 Insight we have achieved a figure of 41%. And 50% at senior level as we believe strongly that just hiring women is not enough – they need to be in management and on the board. You should also think about minimising restrictive language in your job advertisements. Often men will look at required qualifications or experience in an ad and think "I can just about pass that", whereas an equally qualified woman is more likely to think "ah, I don't quite match up to that". Our managers encourage their team members to draw up "10 year CVs". These provide roadmaps for long term development that support employees to think beyond any gender-related barriers. They help employees overcome any marginalisation or micro-aggressions they might experience later in their careers due to their sex.
5.   Join the national conversation
We take every opportunity we can to join the national discussion on the need for more women in technology. For example, a colleague and I have joined the Microsoft's Women In Tech Network, a community that is doing great work to promote gender equality. I also speak regularly in the media about ways of encouraging young or disadvantaged women and girls to believe they can have fulfilling careers. You might be amazed how inspiring it can be for your female workforce to see your own managers joining conversations beyond the walls of your business!
See Cloud9 Insight's career opportunities.